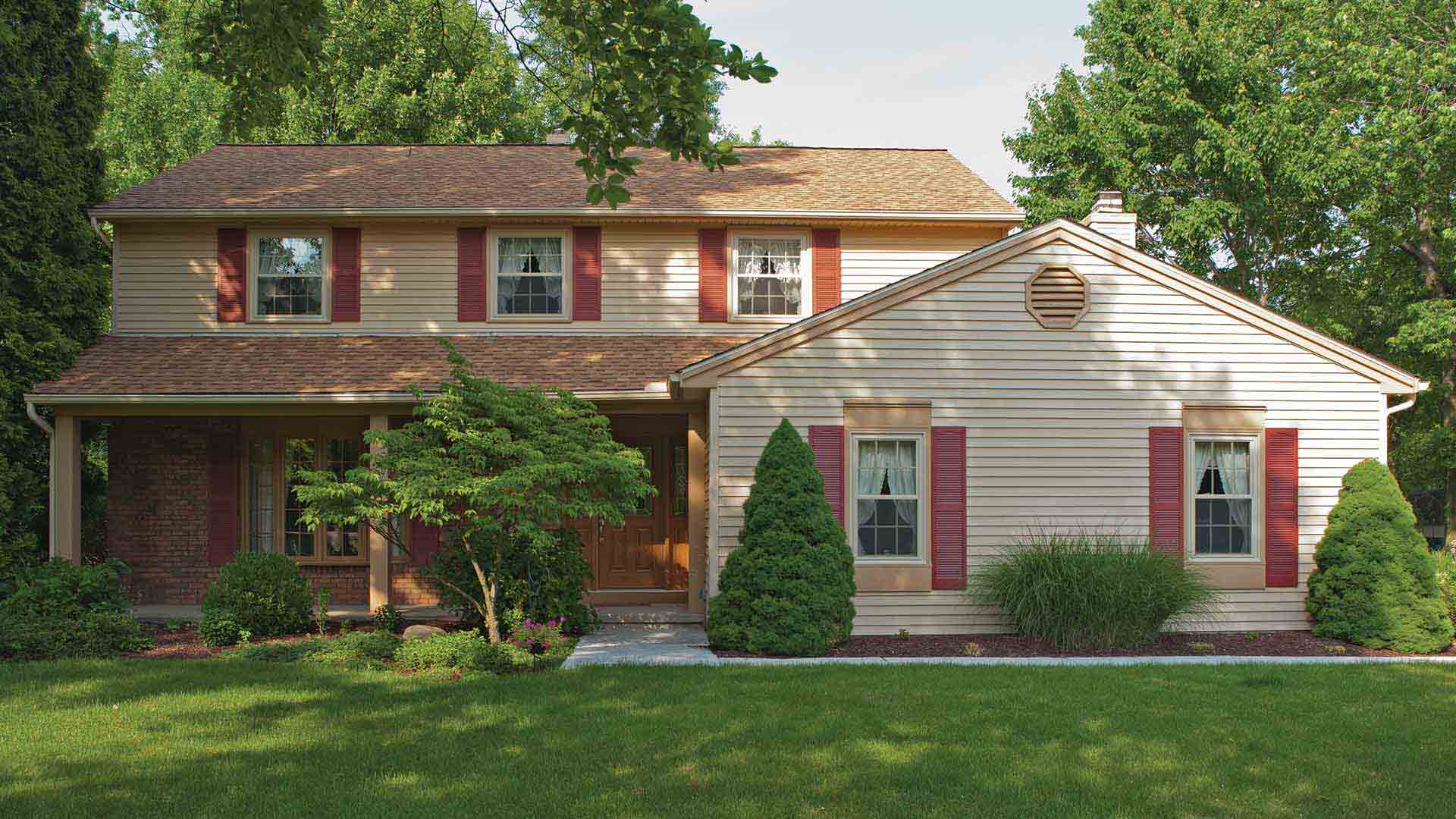 When it comes to choosing siding for your home, there are a few different options available. No matter what type of siding that you decide to go with though it is a great way to update the look of your home and to refresh its curb appeal. A very popular type of siding is vinyl siding. There is also wood siding, and brick siding.
Vinyl siding is very versatile and low-maintenance. It is also budget-friendly, and a very popular choice for many. It is also available in many different colors so you can find a hue that you like or you can even paint it your favorite color. Vinyl siding will last for many years, and it is weather-resistant. It is also very effective at keeping moisture and bug infestations from ruining the exterior of your home.
Wood siding offers a unique look to your home and is often used on bungalows, cottage exteriors, and is a rich-looking siding option. It is durable if you take good care of it ad it does require more maintenance than vinyl siding does. You will need to caulk it and paint or stain it to keep it looking nice as well as protect it from damage. Wood siding is also much more susceptible to rodent and insect infestations. If you keep up with maintenance and take care of it, your wood siding will last from about 10 to 100 years. It will cost from about $5 to $10 per square foot installed for wood siding, and that doesn't include any additional costs for staining or painting.
You can get wood siding in clapboard, shingles, or shakes. Clapboard, also known as bevel siding or lap siding, will be installed using planks of wood that are installed horizontally and the upper piece will overlap the lower piece. You can choose some beautiful wood siding such as Redwood or Western Red Cedar and they are also very durable. Shingles are thinner than shakes, and they are very smooth-looking as well as uniform. They can be cut to size, and you can get shingles that are treated with fire-retardant chemicals to be more resistant fire.
Brick siding is another good siding option, and there are many textures and sizes to choose from. You will see brick on Colonial, English cottage or Tudor styles of homes and this type of siding offer a nice touch to any home. When any professional siding services lees summit mo is used, this type of siding will last for a long time, and your home will be well-protected. It will cost more to install since it is quite labor-intensive and the siding itself will run about $6 to $15 per square foot installed, but the results are nothing short of beautiful.
There are many different options to choose from when it comes to siding. And you can get really creative when it comes to the look of your home. You just need to decide what you want the end result to look like.